How To Stretch Plastic Shoes? Best Methods
Stretching plastic shoes is an important process that can provide numerous benefits. Whether your plastic shoes feel too tight or you want to make them more comfortable, stretching them can help improve the fit and prevent discomfort. In this blogpost, we will explore different methods to stretch plastic shoes effectively and safely. By following these techniques, you can achieve a better fit and enjoy your plastic shoes with ease.
Preparing for Stretching
Before you begin stretching your plastic shoes, it's important to make some preparations. By gathering the necessary materials and ensuring your shoes are clean, you can set yourself up for a successful stretching process. Here are the steps to prepare for stretching your plastic shoes:
Gather necessary materials
Collect the items you'll need for stretching, such as plastic bags, water, thick socks, a hairdryer, and a shoe stretcher (if you have one).
Clean the shoes
Make sure your plastic shoes are clean and free from any dirt or debris. Wipe them down with a damp cloth or use a mild soap solution to remove any stains. Allow them to dry completely before proceeding with the stretching methods.
By taking these preparatory steps, you'll be ready to move on to the stretching techniques and achieve the best results for your plastic shoes.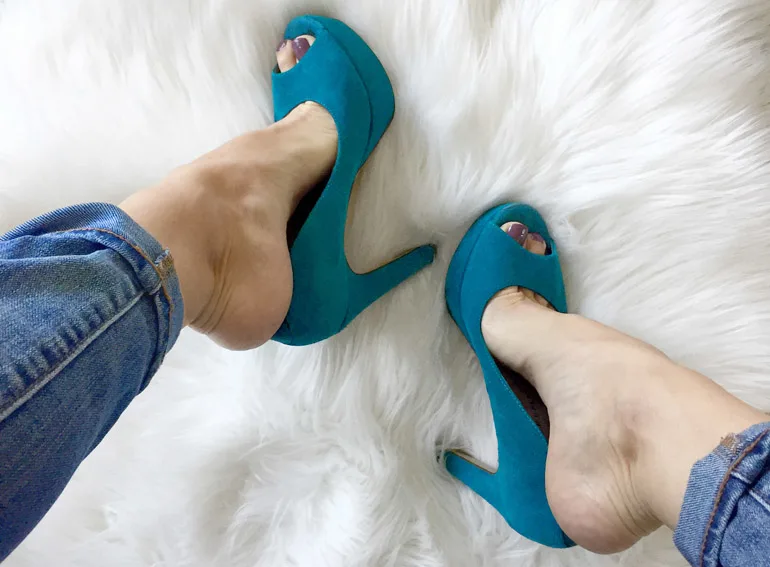 How To Stretch Plastic Shoes
To stretch plastic shoes, start by gathering materials like plastic bags, water, thick socks, a hairdryer, and a shoe stretcher. Clean the shoes thoroughly. Then, try one of these methods: freezing the shoes with water-filled bags, using heat and moisture with a hairdryer, or using a shoe stretcher.
How To Stretch Plastic Shoes [4 Must-Try Methods]
The 4 quickest method to stretch plastic shoes are following here:
Use A Hair Dryer
Using a hair dryer can be an effective method to stretch plastic shoes. Here's how you can do it:
Freeze Bags Of Water
If you're looking to stretch plastic shoes, one method you can try is the "freeze bags of water" technique. Here's how you can do it:
Fill With Wet Newspaper
To stretch plastic shoes using wet newspaper, follow these steps:
Shoe Stretcher
If you're looking for a shoe stretcher specifically designed for stretching plastic shoes, there are a few options available. One popular choice is a plastic shoe stretcher that can be adjusted to fit the shape and size of your shoes. These stretchers typically have knobs or dials that allow you to gradually expand the width and length of the shoe.
When using a shoe stretcher, it's important to follow the instructions provided with the product to avoid damaging your shoes. It's also a good idea to start with a lower level of stretching and gradually increase it over time to prevent overstretching.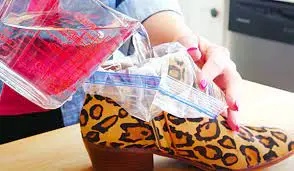 Related To: Best Tennis Shoes For Sciatica: Men & Women, Get Better Relief
Related To: Do Tennis Shoes Stretch
Are Plastic Shoes Bad For Your Feet?
Plastic shoes can have both positive and negative effects on your feet. On the positive side, plastic shoes are often lightweight and waterproof, making them suitable for certain activities like beach outings or rainy days. However, there are potential drawbacks to consider. Plastic shoes typically lack breathability, which can lead to excessive sweating and moisture buildup, potentially causing discomfort and increasing the risk of fungal infections.
Additionally, plastic shoes often lack proper arch support and cushioning, which can result in foot pain and discomfort, especially if worn for extended periods or during activities that require more support. It's important to strike a balance between convenience and foot health by opting for shoes that provide adequate ventilation, support, and cushioning, and by not wearing plastic shoes for prolonged periods.
Conclusion
Plastic shoes can be stretched to some extent, but the level of stretchability depends on the type and quality of the plastic material used. It is important to note that stretching plastic shoes may not be as effective or long-lasting as stretching shoes made from more flexible materials like leather or fabric. Additionally, stretching plastic shoes too much or too quickly can lead to damage or deformation of the material. Therefore, it is recommended to consult a professional shoe repair specialist or consider alternative options if you need a significant amount of stretch in your shoes.
Frequently Asked Question
Author