How To Start Running Fat Girl?
Starting a running routine can be an empowering and transformative journey for anyone, regardless of their body size or shape. If you identify as a "fat girl" and are interested in incorporating running into your fitness routine, you've come to the right place. Running can be a fantastic way to improve your cardiovascular health, boost your mood, and increase your overall fitness level. In this guide, we will explore some practical tips and strategies to help you start running as a "fat girl" and embrace the joy and benefits that come with it.
Running when you are overweight helps you burn calories and is very healthy, but you have to start slow.
Increase your running pace and mileage gradually to avoid overuse injuries. 
Give your runner's body time to adapt to the effort.
Don't starve yourself – eat enough protein to aid recovery.
Running is a personal journey, and with the right mindset and approach, you can achieve your goals and discover a newfound love for this invigorating activity.
Is Running Good for Overweight People?
Yes, running can be beneficial for overweight people. It is a great cardiovascular exercise that can help burn calories, improve cardiovascular health, and aid in weight loss. Running also strengthens muscles, improves endurance, and boosts overall fitness levels. However, it's important to start gradually and listen to your body to avoid overexertion or injury. Consulting with a healthcare professional before starting any new exercise routine is always recommended.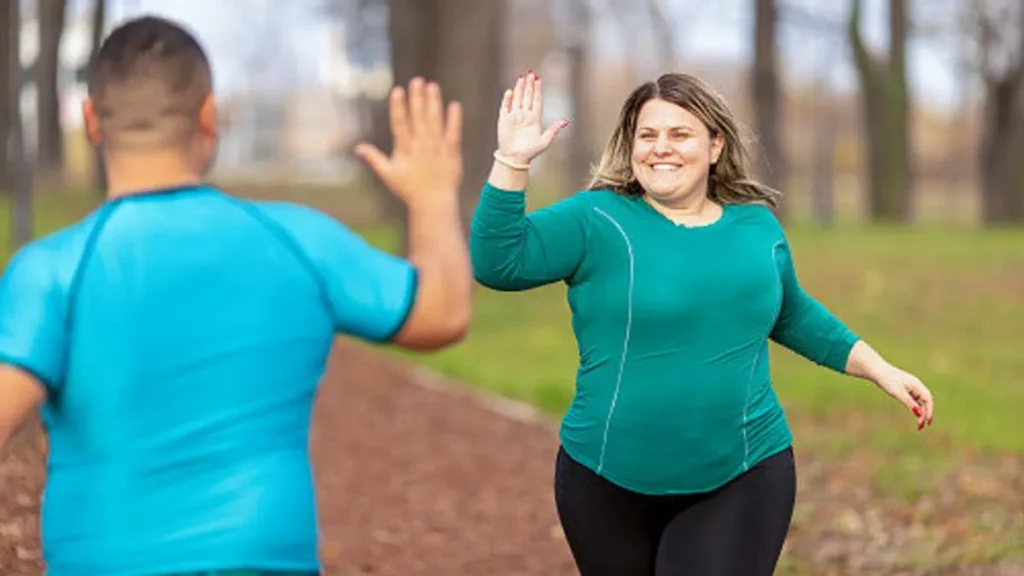 Does Running Help Lose Weight?
Yes, running can be an effective tool for weight loss. It is a high-intensity cardiovascular exercise that burns a significant number of calories. When combined with a balanced diet and a consistent running routine, it can create a calorie deficit, leading to weight loss over time. However, it's important to note that weight loss is a complex process influenced by various factors, including diet, genetics, and overall lifestyle.
It's always advisable to consult with a healthcare professional or a registered dietitian for personalized advice on weight loss strategies.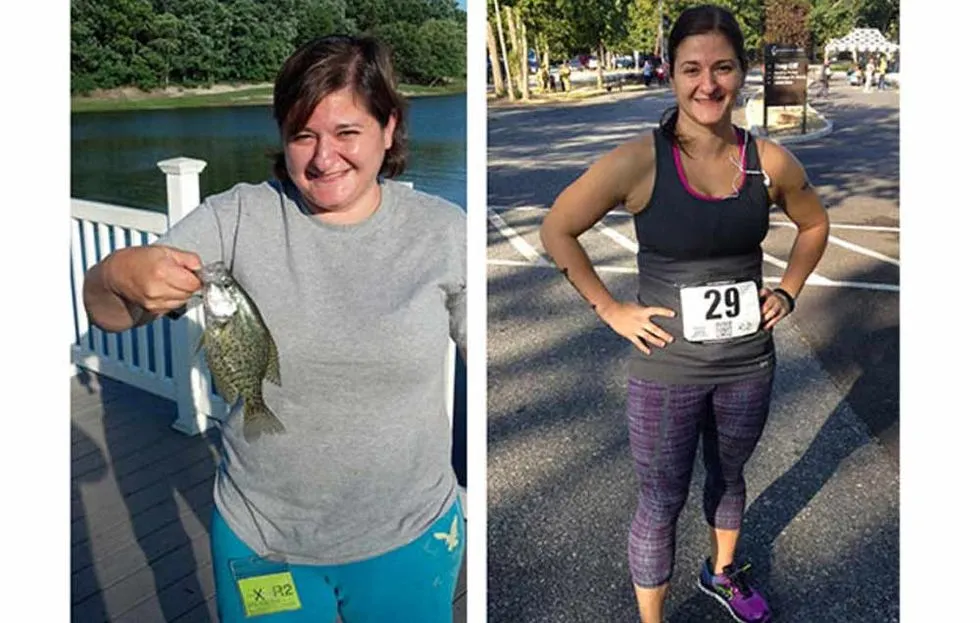 How many calories do you burn when running?
The number of calories burned while running depends on various factors, including body weight, running speed, duration, and intensity. On average, a person weighing around 155 pounds (70 kg) can burn approximately 300–600 calories per hour of running. However, it's important to note that these numbers are estimates and can vary from person to person. Using a fitness tracker or calorie calculator can provide a more accurate estimation based on your specific details.
How to Start Running When You're Overweight
Starting a running routine when you're overweight can be a positive and empowering step towards improving your fitness and overall health. Here are some tips to help you get started: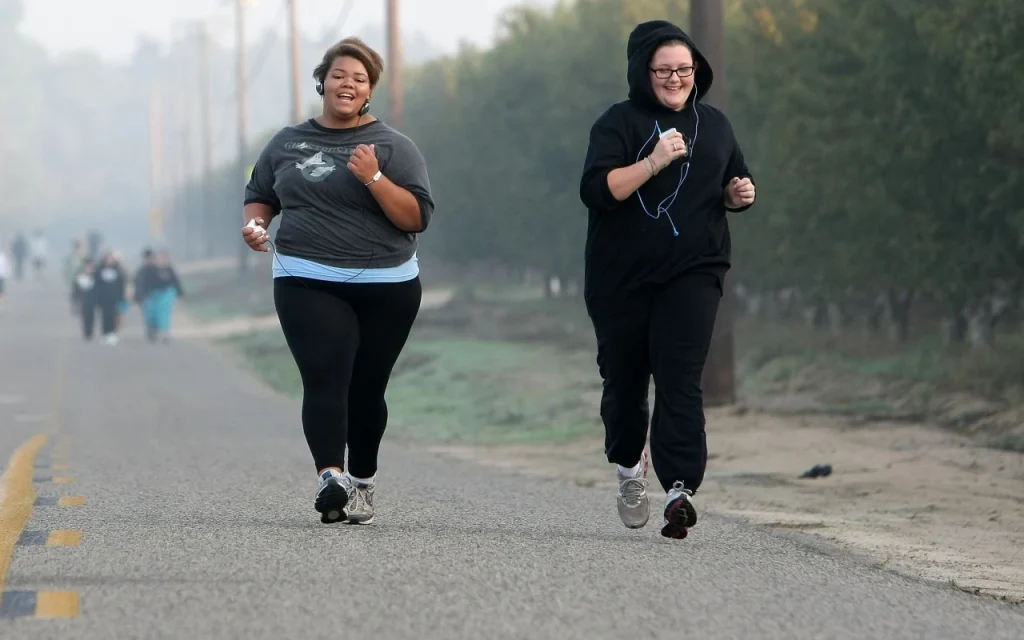 Related To: How To Start Running When Overweight?
Related To: Best Tennis Shoes For Overweight Walkers
Common Issues for Overweight Runners
Overweight runners may face some common issues that can affect their running experience. Here are a few challenges and potential solutions:
Joint Impact
Excess weight can put additional stress on joints, leading to discomfort or pain. Consider low-impact activities like swimming or cycling to reduce joint impact while gradually incorporating running.
Breathlessness
Being overweight can make it harder to breathe during physical activity. Focus on controlled breathing techniques, start with shorter running intervals, and gradually increase duration as your fitness improves.
Chafing and Skin Irritation
Extra skin folds can lead to chafing and skin irritation. Wear moisture-wicking clothing, use anti-chafing products, and consider compression garments to minimize friction.
Finding Proper Gear
It can be challenging to find running gear that fits comfortably. Look for brands that offer plus-size options or consider wearing moisture-wicking fabrics that provide flexibility and support.
Self-Consciousness
Feeling self-conscious about running in public is common. Choose running routes or times when there are fewer people around, or consider joining a supportive running group where you can feel more comfortable and motivated.
Mental Barriers
Overcoming mental barriers, such as self-doubt or negative self-talk, is crucial. Practice positive affirmations, set realistic goals, and focus on the progress you're making rather than comparing yourself to others.
Hydration and Nutrition
Proper hydration and nutrition are essential for all runners, including overweight individuals. Stay hydrated, fuel your body with balanced meals, and consult with a registered dietitian for personalized guidance.
Nutrition Tips for Running When Overweight
When running while overweight, proper nutrition plays a crucial role in supporting your energy levels, recovery, and overall health. Here are some nutrition tips to consider:
Related To: How To Enjoy Running?
Related To: Foot Strengthening Exercises For Running
Fitness tips for running while overweight
Start slowly
Begin with a walking routine and gradually incorporate short intervals of jogging. Allow your body to adapt to the increased activity level.
Set Realistic goals
Focus on progress rather than perfection. Set achievable goals that align with your current fitness level and gradually increase them over time.
Invest in Proper Gear
Choose comfortable and supportive running shoes that provide cushioning and stability. Wear moisture-wicking clothing to stay dry and comfortable during your runs.
Warm Up and Cool Down
Prioritize a dynamic warm-up before running to prepare your muscles and joints. After your run, cool down with gentle stretches to prevent muscle soreness.
Listen to Your Body
Pay attention to any discomfort or pain during your runs. Take rest days when needed, and don't push yourself too hard too soon.
Find a Supportive Community
Join a running group or find a running buddy who can provide encouragement and motivation. Surrounding yourself with like-minded individuals can make the journey more enjoyable.
Fuel Your Body
Eat a balanced diet that includes a variety of nutrients to support your running routine. Stay hydrated before, during, and after your runs.
Celebrate Milestones
Acknowledge and celebrate your progress along the way. Whether it's running for a longer duration or reaching a specific distance, every achievement is worth celebrating.
How to Stay Motivated?
Staying motivated can be a challenge, but there are strategies to help. Set clear goals, break them down into smaller milestones, and celebrate achievements along the way. Find your personal reasons for running and remind yourself of them regularly. Establish a consistent routine, mix up your runs, and track your progress.
Join a running community or find a buddy for support and accountability. Reward yourself for reaching milestones and visualize success. Be kind to yourself during setbacks and use them as opportunities for growth.
Conclusion
Starting a running routine as a "fat girl" is a courageous and empowering decision. By following the tips and strategies outlined in this guide, you can embark on a transformative journey towards improved fitness and overall well-being. Remember to start slow, listen to your body, and celebrate every milestone along the way.
Embrace the joy of running, and let it become a source of strength, confidence, and self-love. You have the power to rewrite your narrative and become the best version of yourself through running.
Frequently Asked Questions