Shoes Can Wear Without Socks
Wearing socks with shoes is commonly considered important for various reasons. However, there is a growing trend of people opting to wear shoes without socks. This article explores the concept of going sockless and discusses the benefits, considerations, and potential drawbacks of this practice.
By understanding the advantages and potential challenges, individuals can make an informed decision about whether or not to wear shoes without socks.
Benefits of wearing shoes without socks
Wearing shoes without socks can offer several advantages. Here are some of the key benefits explained in easy English:
Enhanced Breathability and Ventilation
Going sockless allows air to circulate more freely around your feet, keeping them cooler and reducing the chances of excessive sweating.
Reduced Risk of Foot Odor and Fungal Infections
Socks can trap moisture, creating a breeding ground for bacteria and fungi. By going sockless, you can minimize the risk of unpleasant foot odor and common infections like athlete's foot.
Improved Comfort and Flexibility
Some people find that wearing shoes without socks provides a more comfortable and flexible fit. It allows your feet to move more naturally within the shoes, reducing friction and potential discomfort.
Fashion and Style Statement
Going sockless can be a fashion choice, especially in casual or trendy settings. It can give your outfit a more relaxed and effortless look, adding a touch of personal style.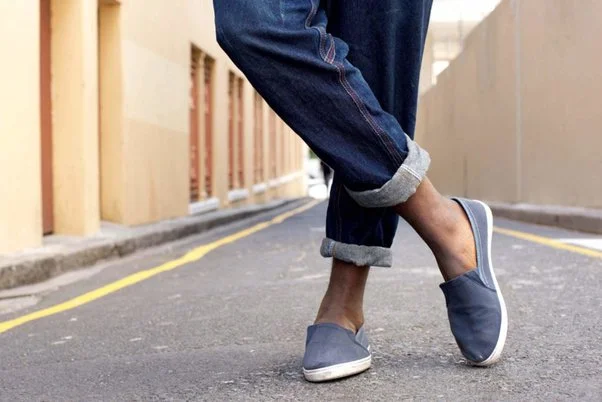 Remember, while these benefits exist, it's important to consider individual preferences and circumstances before deciding to go sockless.
Read More: Are Shoes Bad For Your Feet?
Read More: How To Clean Sports Shoes At Home
Considerations for wearing shoes without socks
Before deciding to go sockless, it's important to consider a few factors. Here are some key considerations explained in easy English:
Choosing the Right Type of Shoes
Not all shoes are suitable for going sockless. Opt for shoes made from breathable materials like canvas or leather, as they allow better airflow and reduce the chances of discomfort or odor.
Maintaining Proper Foot Hygiene
Without socks, it's crucial to pay extra attention to foot hygiene. Regularly wash and dry your feet thoroughly to prevent bacterial or fungal growth. Trim your toenails and keep your feet clean to maintain overall foot health.
Using Alternative Solutions
If you're concerned about sweat or odor, consider using no-show socks or foot powders. No-show socks provide a minimal sock-like barrier while maintaining the appearance of going sockless. Foot powders can help absorb moisture and keep your feet dry.
Remember, everyone's feet are different, and personal comfort levels may vary. It's essential to listen to your body and make choices that work best for you.
Potential drawbacks of wearing shoes without socks
While there are benefits to going sockless, it's important to be aware of potential drawbacks. Here are some key considerations explained in easy English:
Increased Risk of Blisters and Friction-Related Injuries
Without the protective barrier of socks, your feet may be more prone to blisters and friction-related injuries. The direct contact between your skin and the shoe's interior can cause rubbing and discomfort, especially during prolonged periods of walking or physical activity.
Potential Discomfort Due to Sweat and Moisture
Going sockless can lead to increased sweat and moisture accumulation inside your shoes. This can result in a damp environment, potentially causing discomfort and increasing the risk of developing foot conditions like blisters, fungal infections, or unpleasant odors.
Impact on Shoe Lifespan and Cleanliness
Wearing shoes without socks can lead to faster wear and tear. Sweat and oils from your feet can accumulate inside the shoes, affecting their cleanliness and potentially causing them to deteriorate more quickly.
It's important to weigh these potential drawbacks against the benefits and make an informed decision based on your personal comfort and circumstances. If you decide to go sockless, taking preventive measures like proper foot hygiene and using alternative solutions can help mitigate these drawbacks.
Tips for wearing shoes without socks
If you choose to go sockless, here are some helpful tips to ensure a comfortable and hygienic experience. Presented in easy English, these tips will assist you in making the most of your decision:
Breathable Shoe Materials
Choose shoes made from breathable materials like canvas, mesh, or leather. These materials allow better airflow, reducing sweat and moisture buildup inside the shoes.
Practice Good Foot Hygiene
Keep your feet clean and dry by washing them regularly with mild soap and water. Dry them thoroughly, especially between the toes, to prevent moisture-related issues.
Use Foot Powders or Antiperspirants
Consider using foot powders or antiperspirants specifically designed to absorb moisture and reduce sweat. Apply them to your feet before putting on your shoes to help keep them dry and fresh.
Allow Shoes to Air Out and Dry Properly
After wearing shoes without socks, give them time to air out and dry completely. This helps prevent the buildup of moisture and odor-causing bacteria.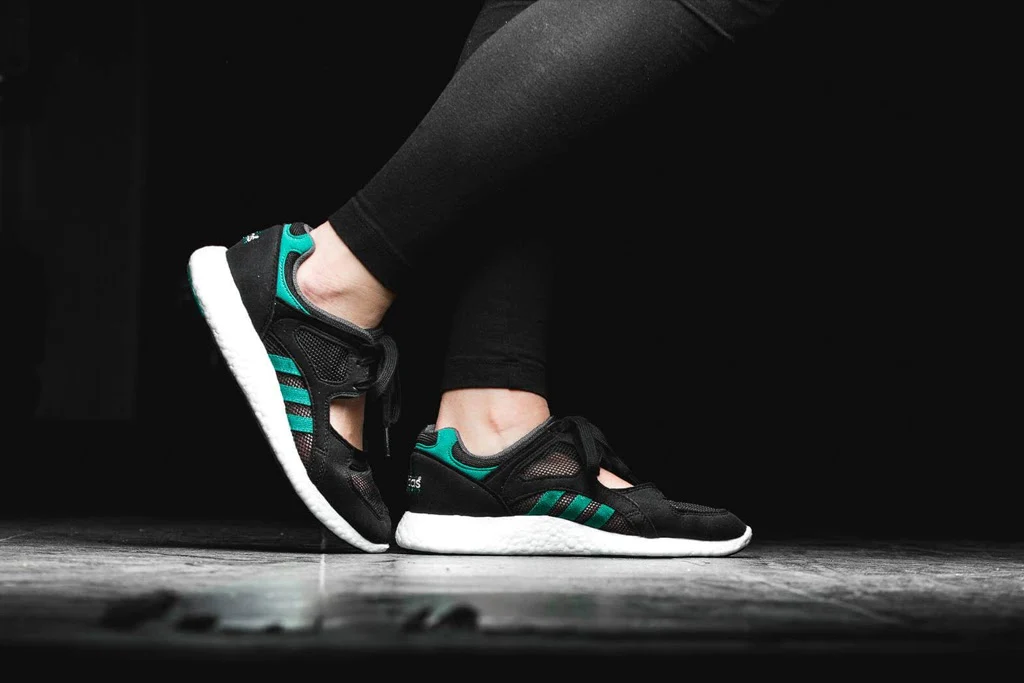 Remember, these tips can enhance your experience of going sockless, but it's important to listen to your body. If you experience discomfort or notice any foot issues, consider wearing socks or exploring alternative solutions to ensure your foot health and overall comfort.
Conclusion
The decision to wear shoes without socks is a personal choice that comes with both benefits and considerations. Going sockless can provide enhanced breathability, reduce the risk of foot odor and fungal infections, improve comfort and flexibility, and even make a fashion statement.
However, it's important to consider potential drawbacks such as an increased risk of blisters and friction-related injuries, discomfort due to sweat and moisture, and the impact on shoe lifespan and cleanliness.
Frequently Asked Questions