Foot Strengthening Exercises For Running: 5 Tips For Runners
To improve your running performance and reduce the risk of foot-related injuries, incorporating foot strengthening exercises into your training routine can be highly beneficial. These exercises specifically target the muscles in your feet, enhancing their strength, flexibility, and stability. By dedicating some time to these exercises, you can develop a solid foundation for your feet, allowing for better propulsion, balance, and overall running efficiency.
Whether you are a seasoned runner or just starting out, integrating foot strengthening exercises can contribute to your overall foot health and enhance your running experience.
The importance of foot strengthening exercises
Foot strengthening exercises are important for several reasons.
Firstly, they help improve the overall strength and stability of the feet, which is crucial for runners. Strong feet can better absorb impact, reducing the risk of injuries such as stress fractures or plantar fasciitis.
Secondly, foot strengthening exercises enhance the flexibility and range of motion in the feet. This can improve running mechanics, allowing for a more efficient stride and better propulsion.
Additionally, these exercises can help correct imbalances or weaknesses in the foot muscles, which can contribute to better overall body alignment and reduce the risk of overuse injuries.
Lastly, strong feet can improve balance and proprioception, which are essential for maintaining stability and preventing falls while running.
Foot strengthening exercises play a vital role in promoting foot health, preventing injuries, and enhancing running performance.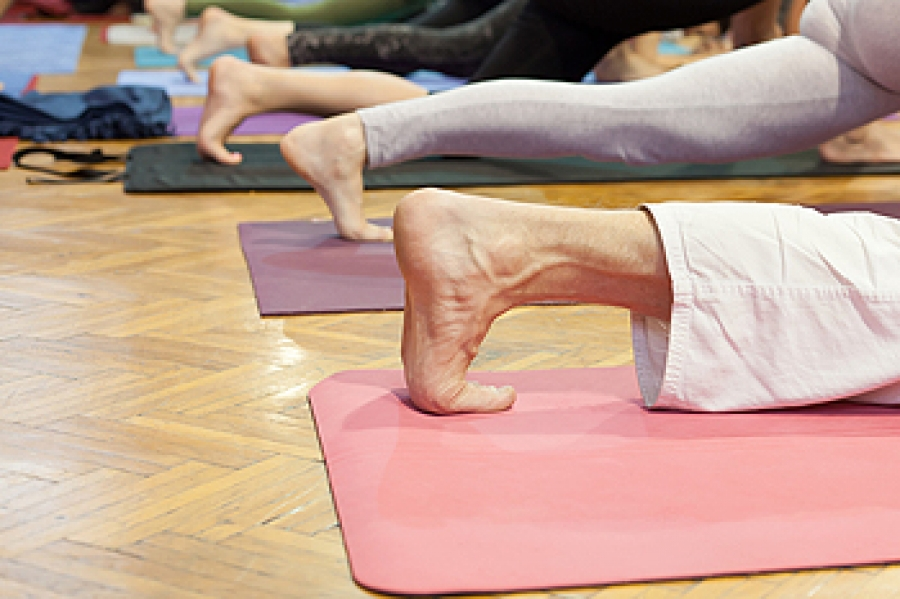 The benefits of foot strengthening exercises
Foot strengthening exercises offer several benefits:
Incorporating foot strengthening exercises into your routine can have a positive impact on your running performance, reduce the risk of injuries, and contribute to overall foot health and well-being.

Basic Anatomy of the Foot Muscles
The foot is a complex structure composed of numerous muscles that work together to provide support, stability, and movement. Here are some of the key muscles in the foot:
Intrinsic muscles
These muscles are located within the foot and are responsible for controlling fine movements and maintaining the arches. They include the flexor hallucis brevis, flexor digitorum brevis, abductor hallucis, and abductor digiti minimi.
Extrinsic muscles
These muscles originate outside the foot and extend into the foot, providing movement and stability. They include the tibialis anterior, peroneus longus, peroneus brevis, and gastrocnemius.
Plantar fascia
Although not a muscle, the plantar fascia is a thick band of connective tissue that runs along the sole of the foot. It helps support the arches and provides shock absorption during walking and running.
Flexor muscles
The flexor muscles, such as the flexor hallucis longus and flexor digitorum longus, are located in the lower leg and extend into the foot. They are responsible for flexing the toes and providing strength for activities like walking and running.
Extensor muscles
The extensor muscles, including the extensor hallucis longus and extensor digitorum longus, are also located in the lower leg and extend into the foot. They are responsible for extending the toes and assisting in activities like toe-off during walking and running.
These are just a few examples of the many muscles that make up the foot. Each muscle plays a specific role in supporting the foot's structure, providing movement, and maintaining balance and stability.
How Does the Foot Work While Running?
The foot plays a crucial role in the running gait cycle, providing support, propulsion, and shock absorption. Here's a simplified breakdown of how the foot works while running:
Throughout the running gait cycle, the foot undergoes a complex interplay of muscle contractions, joint movements, and weight distribution. The arches of the foot, along with the muscles and tendons, help to provide stability, absorb shock, and generate power for forward propulsion.
Common Foot Problems for Runners
Runners can experience various foot problems due to the repetitive impact and stress placed on their feet. Here are some common foot problems that runners may encounter:
10 excellent exercises to strengthen and mobilize our feet
Here are ten excellent exercises to strengthen and mobilize your feet:
Start slowly and gradually increase the intensity and duration of these exercises. If you experience any pain or discomfort, it's best to consult a healthcare professional.
5 general tips to avoid foot pain
Here are five general tips to help you avoid foot pain:
Wear proper footwear
Choose shoes that provide adequate support, cushioning, and a proper fit. Avoid shoes that are too tight or too loose, as they can lead to discomfort and foot pain.
Gradually increase activity levels
If you're starting a new exercise routine or increasing your physical activity, do so gradually to allow your feet and muscles to adapt. Sudden changes in intensity or duration can strain your feet and lead to pain.
Maintain a healthy weight
Excess weight puts additional stress on your feet, increasing the risk of foot pain. Maintain a healthy weight through a balanced diet and regular exercise to reduce the strain on your feet.
Stretch and strengthen your feet
Incorporate regular stretching and strengthening exercises for your feet and lower leg muscles. This can help improve flexibility, stability, and reduce the risk of injuries.
Practice good foot hygiene
Keep your feet clean and dry to prevent fungal infections. Trim your toenails regularly and wear moisture-wicking socks to reduce the risk of blisters and other foot problems.
Conclusion
Foot-strengthening exercises for running are a valuable addition to any runner's training regimen. By focusing on the muscles in your feet, these exercises can improve stability, flexibility, and strength, ultimately enhancing your running performance and reducing the risk of foot-related injuries. Consistency and gradual progression are key when incorporating these exercises into your routine.
Remember to listen to your body and consult a healthcare professional if you experience any pain or discomfort. By prioritizing foot strength, you can optimize your running experience and enjoy the benefits of a strong and resilient foundation. Happy running!
Frequently Asked Questions