What Running Shoes Are Banned? You Must Know
Running shoes play a crucial role in enhancing athletic performance and providing comfort and support to runners. However, there have been instances where certain types of running shoes have faced bans. Due to their potential to provide unfair advantages or pose risks to the wearer. These banned running shoes often incorporate advanced technologies or features that push the boundaries of what is considered fair competition. From controversial carbon fiber plates to excessive midsole thickness. Banned running shoes list continues to evolve as sports governing bodies strive to maintain a level playing field and prioritize athlete safety. In this article, we will explore some of the running shoes that are banned and the reasons behind these decisions.
what are banned Running Shoes?
Banned running shoes are those that have been prohibited from use in certain competitions due to concerns. Unfair advantages or violations of regulations set by governing bodies. Here are some examples of banned running shoes: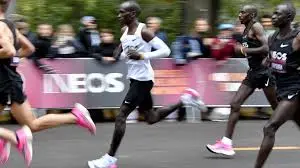 Nike Vaporfly series
The Nike Vaporfly series, including models like the Vaporfly 4% and NEXT%, gained attention for their innovative design and performance-enhancing features. These shoes incorporate a carbon fiber plate and a high-stack foam midsole. Which critics argue provide an unfair advantage by improving energy return and reducing fatigue. As a result, World Athletics introduced regulations on the thickness of the midsole and the number of carbon fiber plates allowed in competitions.
Adidas Adizero Sub2
The Adidas Adizero Sub2 is another shoe that has faced scrutiny and bans in certain races. It features a lightweight construction, responsive cushioning, and a carbon fiber plate. Critics argue that the shoe's design allows runners to achieve faster times, giving them an unfair advantage. Consequently, race organizers have implemented regulations to ensure fair competition.
Hoka One One Carbon X
The Hoka One One Carbon X known for its maximalist design and carbon fiber plate. This shoe offers exceptional cushioning and energy return, but its unique design has raised concerns about fair competition. Critics argue that the shoe's exaggerated midsole height and carbon fiber plate provide an unfair advantage, leading to its ban in certain races.
New Balance FuelCell
The New Balance FuelCell series, including models like the FuelCell TC and FuelCell RC, has gained popularity among runners for their responsive cushioning and lightweight construction. However, their design has also faced scrutiny, resulting in bans in some competitions. Critics argue that the shoe's stack height and energy return capabilities provide an unfair advantage, altering the dynamics of fair competition.
Related To: 5 Best Running Shoes For Men
Related To: Best Running Shoes For Beginners
Are there benefits of banned running shoes?
Yes, there can be benefits to banned running shoes, depending on the specific reasons for their ban. Prohibited running shoes often gain attention due to their unique design features or technological advancements that may provide certain advantages to athletes. Some potential benefits of banned running shoes could include improved energy return, enhanced cushioning, increased stability, or reduced injury risk. However, it's important to note that the decision to ban certain shoes typically made by sports governing bodies to maintain fairness and prevent an unfair advantage for athletes.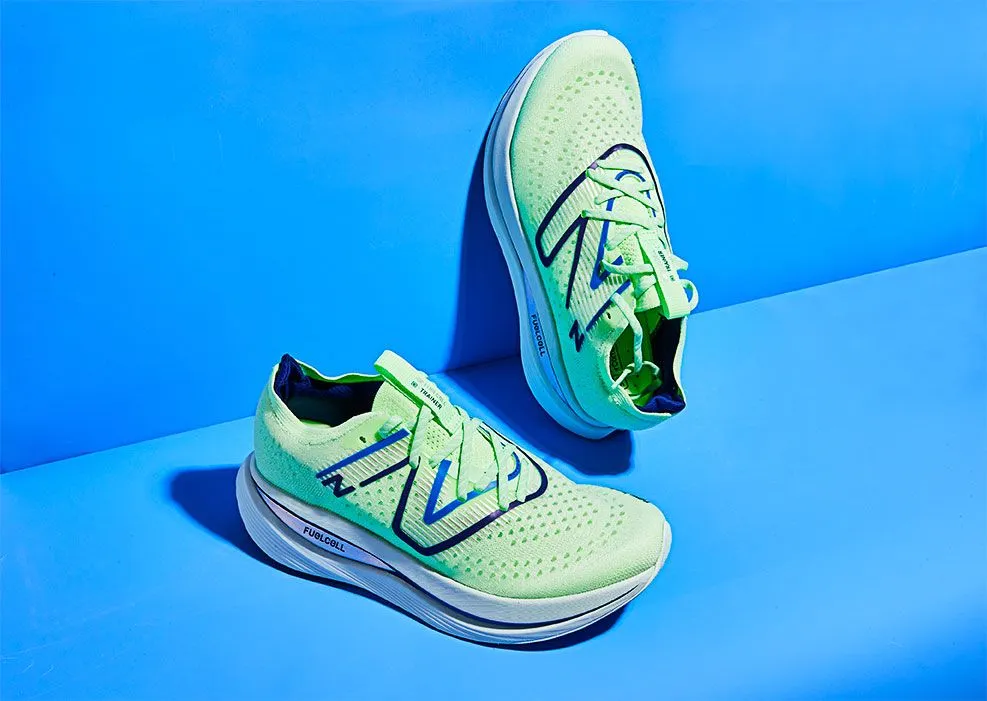 should you wear banned running shoes?
While banned running shoes have faced criticism and restrictions due to concerns about unfair advantages, it's worth noting that these shoes have also demonstrated certain benefits. Here are some potential advantages associated with prohibited  running shoes:
Enhanced Performance
Banned running shoes often incorporate advanced technologies and design features that can enhance an athlete's performance. Features like carbon fiber plates, high-stack foam midsoles, and responsive cushioning can provide increased energy return, improved shock absorption, and enhanced propulsion. These benefits can potentially lead to faster times and improved running efficiency.
Reduced Fatigue
The innovative design of banned running shoes aims to minimize the impact of repetitive foot strikes and reduce fatigue during long-distance runs. The cushioning and energy return properties of these shoes can help absorb shock and provide a more comfortable running experience, potentially allowing athletes to maintain their pace for longer periods.
Injury Prevention
Some prohibited  running shoes designed with a focus on injury prevention. The cushioning and support provided by these shoes can help reduce the risk of impact-related injuries, such as stress fractures or joint pain. Additionally, the stability features and improved biomechanics offered by certain prohibited  shoes can assist in maintaining proper running form. Potentially reducing the likelihood of overuse injuries.
Psychological Boost
The psychological aspect of running should not overlooked. Banned running shoes, with their reputation for performance enhancement, can provide athletes with a confidence boost and a mental edge. Believing in the capabilities of their footwear can positively impact an athlete's mindset. Leading to improved focus, motivation, and overall performance.
banned running shoes 2023 or illegal running shoes list
As of September 21, 2023, the following running shoes banned from competition by World Athletics and Ironman:
Adidas Adizero Prime X / Adizero Prime X Strung
Asics SUPERBLAST
New Balance FuelCell SuperComp Trainer
Saucony Kinvara Pro
These shoes were banned because they exceed the 40-millimeter stack height limit.
Please note that this list is subject to change. World Athletics and Ironman may ban additional shoes in the future if theyfound to exceed the stack height limit or other technical requirements.
Important Note:
It's important to remember that the benefits associated with banned running shoes are often the reasons behind the concerns and subsequent bans. The aim of these restrictions is to ensure fair competition and maintain a level playing field for all athletes. While banned shoes running may offer advantages, it is crucial to strike a balance between innovation and preserving the integrity of the sport.
Conclusion
The banning of certain running shoes highlights the ongoing debate surrounding the balance between innovation and fairness in sports. While advancements in shoe technology can undoubtedly enhance performance, they also raise concerns about creating an uneven playing field. Sports governing bodies have taken proactive measures to regulate the use of running shoes. That provide unfair advantages or compromise athlete safety.
By monitoring and updating the list of banned running shoes. These organizations aim to ensure fair competition and maintain the integrity of the sport. As technology continues to evolve, It will be interesting to see how the regulations surrounding running shoes adapt to keep pace with the ever-changing landscape of athletic footwear.
Frequently Asked Questions