How To Start Running Sprints?
Are you looking to enhance your athletic performance and boost your cardiovascular fitness? If so, incorporating sprinting into your workout routine can be a game-changer. Running sprints not only helps you burn calories but also improves your speed, agility, and explosive power. In this guide, we will explore the essential steps to get started with sprinting. In this blog post we will explain how to start running sprints?
From proper warm-up techniques to building endurance and speed, we'll provide you with valuable tips and strategies to maximize your sprinting potential. Get ready to lace up your running shoes and take your fitness to the next level with sprinting!
How To Start Running Sprints?
To start running sprints, follow these steps:
Warm up
Begin with a light jog or brisk walk for 5-10 minutes to raise your heart rate and warm up your muscles.
Dynamic stretches
Perform dynamic stretches like leg swings, high knees, and butt kicks to loosen up your muscles and improve flexibility.
Choose a distance
Start with a shorter distance, such as 50 or 100 meters, to begin with.
Sprint at maximum effort
Run at your maximum speed for the chosen distance, focusing on proper form and technique.
Rest and repeat
Take a rest period of 1-2 minutes between each sprint. Repeat the sprints for the desired number of sets.
Cool down
After completing your sprints, cool down with a light jog or walk for 5-10 minutes. Finish with static stretches to improve flexibility and prevent muscle soreness.
What is sprinting?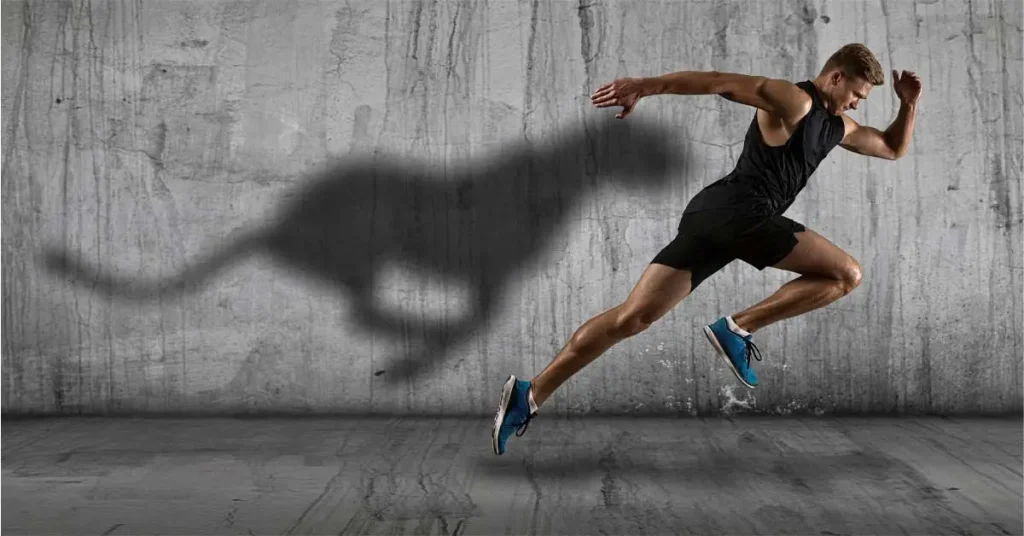 Sprinting is a high-intensity running exercise that involves running at maximum speed for a short distance. It is a form of anaerobic exercise that requires explosive power, speed, and quick acceleration. Sprinting engages multiple muscle groups, including the legs, core, and upper body, and helps improve cardiovascular fitness, muscular strength, and overall athletic performance. Sprinting can be done on a track, field, or any open space and is commonly used in sports such as track and field, football, basketball, and soccer.
Related To: Best Running Shoes For Supination
Related To: Best Running Shoes For Shin Splints
The Benefits of Sprinting For Runners
Sprinting offers several benefits for runners, including: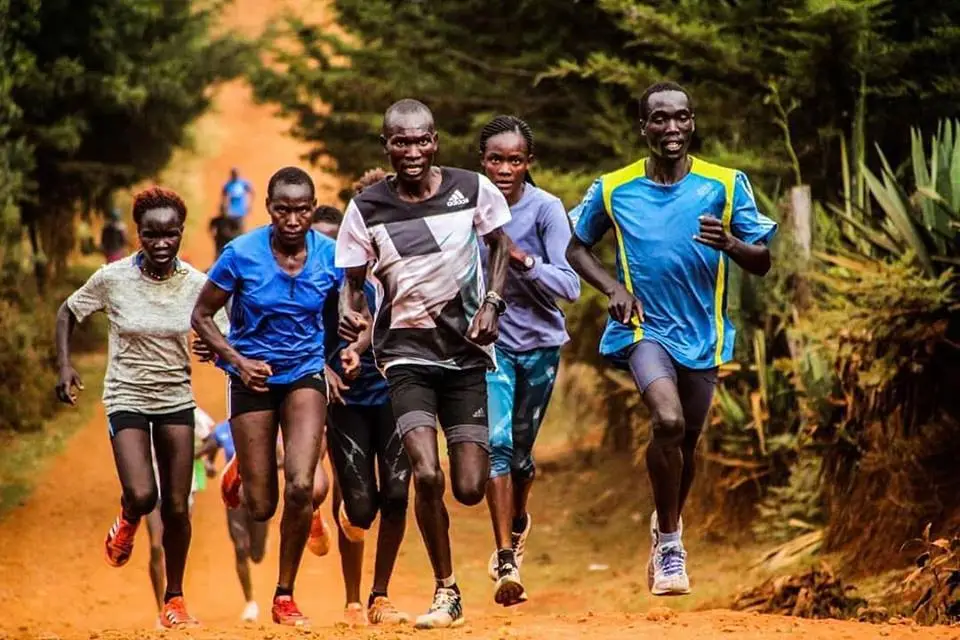 Can sprinting help you lose fat?
Yes, sprinting can be an effective tool for losing fat. Sprinting is a high-intensity exercise that engages multiple muscle groups and elevates your heart rate significantly. This intense effort leads to a higher calorie burn during and after the workout, which can contribute to fat loss.
Sprinting stimulates the body's metabolism, increasing the rate at which it burns calories even after the workout is over. This is known as the afterburn effect or excess post-exercise oxygen consumption (EPOC). The body requires more energy to recover and restore itself to its pre-exercise state, resulting in continued calorie burning for hours after the sprinting session.
Sprinting helps preserve muscle mass while targeting fat stores. It promotes the release of growth hormone, which aids in fat metabolism and muscle development. By incorporating sprinting into your fitness routine, you can create a calorie deficit, which is essential for fat loss.
Its important Sprinting alone may not be sufficient for significant fat loss. It should be combined with a balanced diet and overall exercise program that includes strength training and cardiovascular exercises. Consistency, proper nutrition, and a well-rounded approach to fitness are key to achieving sustainable fat loss results.
Which muscles does sprint training work?
Sprint training engages several major muscle groups in the body, including:
Tips for Sprinting Properly 
To sprint properly and optimize your performance, consider the following tips:
6 Sprint Workouts For Beginners
Here are six sprint workouts suitable for beginners:
Conclusion
Incorporating sprinting into your fitness routine can have numerous benefits for your overall health and athletic performance. By following the steps outlined in this guide, you can start running sprints with confidence and gradually improve your speed and endurance. Remember to listen to your body, stay consistent, and gradually increase the intensity of your workouts. So, lace up your shoes, hit the track, and enjoy the exhilarating experience of sprinting towards your fitness goals!
Frequently Asked Questions