How To Clean Native Shoes?
Introduction Of This Topic:
Native shoes have gained immense popularity for their comfort, versatility, and eco-friendly design. Whether you own a pair of Native slip-ons, sandals, or boots, it's crucial to keep them clean and well-maintained to ensure their longevity and fresh appearance. In this comprehensive guide, we will provide you with expert tips and step-by-step instructions on how to effectively clean your Native shoes, addressing various materials, styles, and common cleaning challenges. I will guide you in this article on how to clean native shoes.
Attracting both adults and children, Native shoes have become a staple in many wardrobes. However, regular wear can lead to the accumulation of dirt, stains, and odors, which can diminish their overall appeal. By understanding the specific cleaning requirements of Native shoes. By implementing proper cleaning techniques, you can restore them to their original, pristine condition and extend their lifespan.
Throughout this guide, we will cover different cleaning methods. Such as dry cleaning and hand-washing, based on the material of your Native shoes.
Understanding Native Shoe Materials:
Understanding the materials used in your Native shoes is essential to ensuring proper maintenance and longevity. In this guide, we will provide valuable insights into different Native shoe materials. And offer practical tips for cleaning and caring for each fabric type.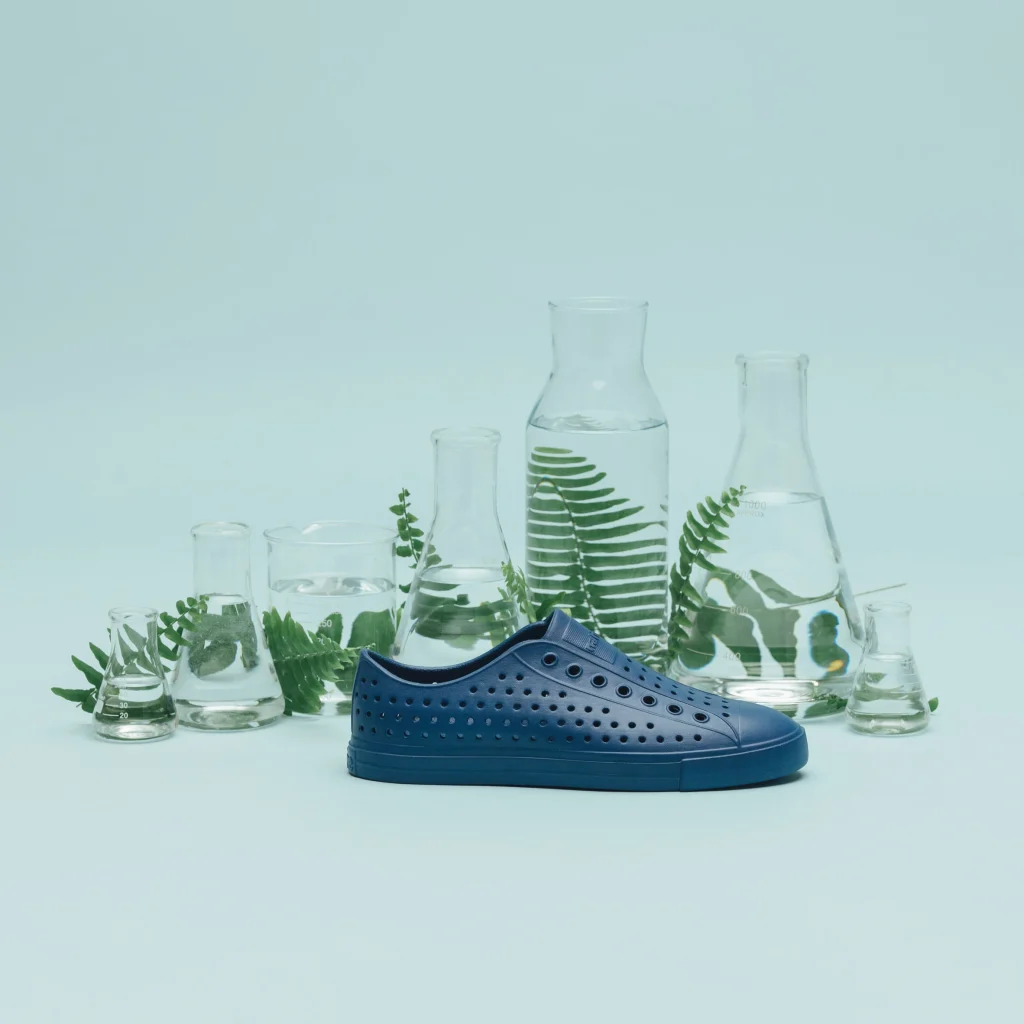 Mesh: Mesh is a popular material used in Native shoes due to its breathability and flexibility. It allows air circulation, keeping your feet cool and comfortable. However, mesh shoes are prone to trapping dirt and can become stained easily. To clean mesh Native shoes, gently scrub the surface with a soft brush or cloth using mild soap and water. Avoid excessive rubbing, as it may damage the delicate mesh fabric. After cleaning, allow the shoes to air dry.
Rubber: Rubber is a common material found in the soles and outsoles of Native shoes. It offers excellent traction, durability, and water resistance. Cleaning rubber parts is relatively simple. Wipe them down with a damp cloth or sponge using mild soap or detergent. For stubborn stains, a gentle scrub with a soft brush can be effective. Ensure thorough rinsing and proper drying to prevent any residual moisture.
EVA (Ethylene Vinyl Acetate): EVA is a lightweight and shock-absorbing material often used in the construction of Native shoes. To clean EVA parts, wipe them with a damp cloth or sponge using a mild soap or detergent solution. Avoid using abrasive materials that can scratch or damage the surface. Rinse well and allow the shoes to air dry.
Synthetic Leather: Synthetic leather is a popular alternative to genuine leather in Native shoes. It offers a similar look and feel while being more affordable and easy to maintain. To clean synthetic leather, gently wipe the surface with a soft cloth or sponge dampened with mild soap and water. Avoid excessive moisture, as it can cause the material to warp or deteriorate. Allow the shoes to air dry away from direct sunlight or heat sources.
Cleaning And Wash Native Shoes:
Cleaning your old shoes regularly is key to preserving their quality, extending their lifespan, and keeping them looking fresh and stylish. Whether you own Native slip-ons, sandals, or boots, proper cleaning techniques will help you remove dirt, stains, and odors, ensuring your footwear stays in optimal condition. In this comprehensive guide, we will walk you through the essential steps for cleaning Native shoes, covering various materials and styles. From pre-cleaning preparations to drying and maintenance.
Best Tennis Shoes For Pickleball: Men & Women
Best Men's Pickleball Shoes: Expert Opinion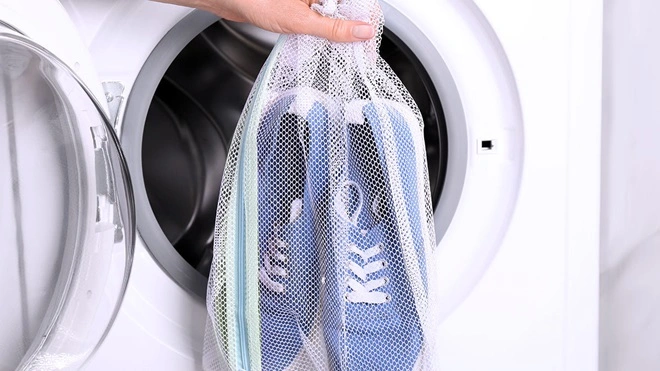 Tips For Outstanding Results:
Pre-Cleaning Preparations: Before you start cleaning your Native shoes. Gather the necessary supplies, including a soft-bristled brush, mild soap or detergent, water, and a clean cloth or sponge. Checking the manufacturer's instructions is also crucial to ensure you follow any specific cleaning recommendations.
Dry Cleaning Methods: Begin by brushing off any loose dirt and debris from your Native shoes using a soft-bristled brush. For surface cleaning, use a damp cloth or sponge to wipe away any remaining dirt.
Hand-Washing Method: If hand-washing is recommended for your Native shoes, fill a basin or sink with warm water and add a small amount of mild soap or detergent. Immerse your shoes and use a brush or cloth to scrub the surface, paying attention to stained or soiled areas. Rinse thoroughly with clean water to remove gentle soap residue.
Machine-Washing Method (if applicable): Refer to the manufacturer's instructions to determine if machine-washing is suitable for your specific Native shoes. If allowed, place the shoes in a mesh laundry bag or pillowcase for protection. Use a gentle cycle with cold water and a small amount of mild detergent. Once the cycle is complete, air-dry the shoes naturally.
Drying and Maintenance: After cleaning, stuff your Native shoes with crumpled paper towels or dry cloth to maintain their shape and absorb excess moisture. Place them in a well-ventilated area away from direct heat or sunlight, allowing them to air dry completely before wearing or storing.
Dealing With Odors: To eliminate odors, sprinkle baking soda inside your Native shoes and let it sit overnight. Alternatively, use a vinegar solution by mixing equal parts water and white vinegar in a spray bottle, lightly misting the interior, and allowing the shoes to air dry
Troubleshooting Common Cleaning Issues:
While cleaning your Native shoes is essential for maintaining their appearance and durability, you may encounter common issues that require specific attention. From discoloration and stubborn stains to material-related challenges, troubleshooting these cleaning problems is crucial to ensuring your Native shoes remain fresh and flawless.
In this section, we will address common cleaning issues and provide practical solutions to overcome them, allowing you to restore the pristine condition of your beloved footwear.
Discoloration or Fading: Over time, Native shoes may experience discoloration or fading due to exposure to sunlight, cleaning agents, or wear. To address this issue, try using a specialized shoe cleaner or a mixture of mild soap and water to gently clean the affected areas. Additionally, applying a shoe dye or paint specifically designed for the material of your Native shoes can help restore color and vibrancy.
Stubborn Stains: Some stains, such as grease or ink, can be particularly challenging to remove. For these stubborn stains, consider using specific stain removers or spot cleaners recommended for the shoe material of your Native shoes. Apply the product to a clean cloth or sponge and gently blot the stain, avoiding vigorous rubbing that may damage the fabric. Always test the product on a small, inconspicuous area first to ensure it does not cause any discoloration or damage.
By troubleshooting common cleaning issues with appropriate solutions, you can effectively overcome challenges and maintain the pristine condition of your Native shoes. With a little patience and care, you'll be able to keep your footwear looking fresh and stylish, ready to accompany you on your next adventure.
Related to: Can You Wash On Cloud Tennis Shoes?
Final Tips For Native Shoe Cleaning:
Cleaning your Native shoes is a vital step in their maintenance routine to ensure. They stay fresh and comfortable for extended periods. As we conclude this comprehensive guide, we want to leave you with some final tips and expert advice to enhance your Native shoe cleaning experience. By following these suggestions, you can optimize the cleanliness, durability, and overall condition of your beloved footwear.

Regular Maintenance: Incorporate regular maintenance into your Native Shoe Care routine. This includes wiping them down with a clean cloth after each use to remove surface dirt and prevent it from becoming ingrained.
Immediate Stain Treatment: Address stains promptly to prevent them from setting in. Blot or remove any spills as soon as they occur, using a clean cloth or paper towel. This proactive approach can significantly improve stain removal success.
Air Drying: Allow your Native shoes to air dry naturally after cleaning. Avoid using direct heat sources, such as heaters or hair dryers, as they can cause damage to the materials.
Storage: Store your Native shoes in a cool, dry place away from direct sunlight. Ensure they are completely dry before storing to prevent mold or mildew growth. Consider using shoe inserts or stuffing them with acid-free tissue paper to help maintain their shape.
Professional Cleaning: For stubborn stains, deep cleaning, or delicate materials, consider taking your Native shoes to a professional shoe cleaner or cobbler. They have the expertise and specialized equipment to effectively clean and restore your footwear.
Follow the manufacturer's guidelines: Always refer to the manufacturer's cleaning instructions specific to your Native shoes. They may provide valuable insights and recommend certain cleaning products or methods that are best suited for the materials used.
Conclusion
Properly cleaning your Native shoes is crucial for maintaining their longevity, appearance, and overall quality. Throughout this comprehensive guide, we have provided you with valuable insights, step-by-step instructions, and expert tips to ensure your cleaning efforts yield outstanding results.
Best Tennis Shoes Under $50: Men & Women
Best Tennis Shoes Under $100: Men & Women
Frequently Asked Questions