How To Avoid Creasing Shoes? Explore The Method For Avoiding
If you want to keep your shoes looking fresh and avoid those unsightly creases, there are a few simple steps you can follow. First, make sure you're wearing the right size shoes. Fitting shoes are more likely to crease. Next, invest in shoe trees. These handy devices help maintain the shape of your shoes when you're not wearing them. Additionally, try to avoid excessive bending or folding of your shoes, especially when taking them off or putting them on. You will learn in this article how to avoid creasing shoes.
When storing your shoes, use shoe boxes or shoe bags to protect them from dust and other elements. Regularly cleaning and conditioning your shoes can also help prevent creasing. Finally, consider rotating your shoes and giving them a break between wears to allow them to regain their shape. By following these tips, you can keep your shoes looking their best and crease-free.
Understanding Shoe Creasing
Shoe creasing refers to the lines or wrinkles that appear on the upper part of a shoe, usually near the toe area, when it bends during walking or movement. Creasing is a natural occurrence and happens because shoes are made of materials that need to be flexible to allow for comfortable movement. The amount and location of creasing can vary depending on factors like the shoe's design, material, and how it fits your foot.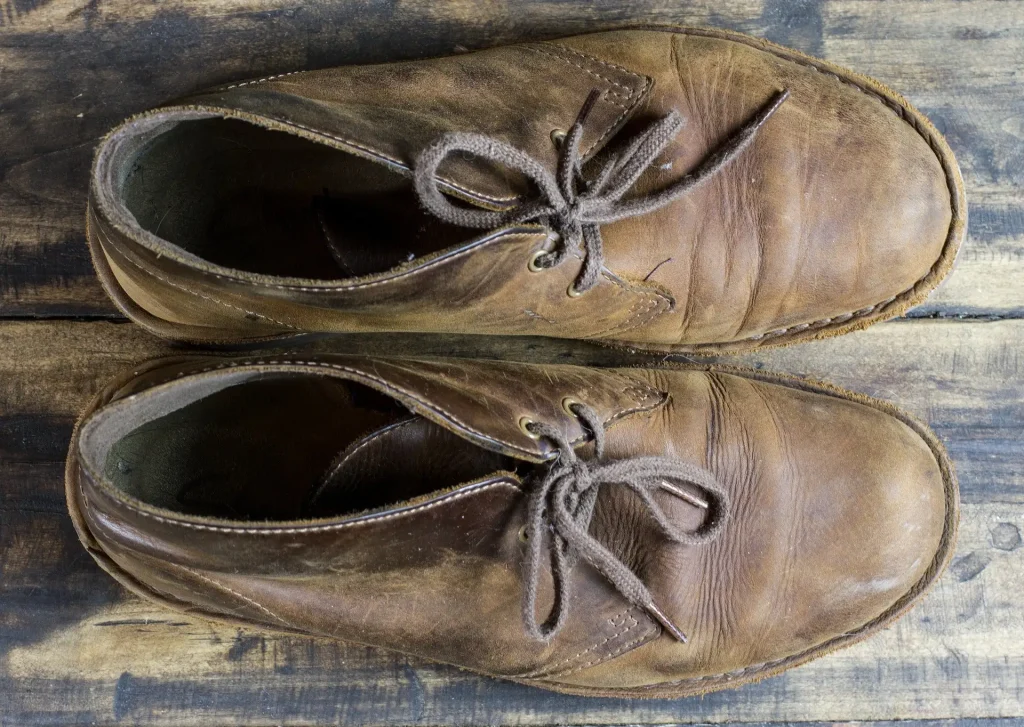 While some people may find creasing undesirable, it is generally considered normal and does not affect the shoe's functionality or durability. To minimize creasing, you can try using shoe trees or inserts when you're not wearing your shoes, as they help maintain the shoe's shape. Regular cleaning and conditioning can also help keep the leather or other materials in good condition, reducing the appearance of creases.
What If My Shoe Has Crease?
If you're wondering what to do if your shoe has creases, don't worry! Creases are a common occurrence in shoes, especially when they are worn frequently. However, there are a few things you can do to minimize the appearance of creases and keep your shoes looking their best. First, make sure you're wearing the right size shoe. Ill-fitting shoes can cause excessive creasing. Additionally, you can try using shoe trees or stuffing your shoes with tissue paper when you're not wearing them.
This helps to maintain their shape and reduce creasing. Another option is to use a shoe crease protector, which is a small insert that goes inside the shoe to prevent creases from forming. Lastly, regular cleaning and conditioning of your shoes can help to prevent creases and keep the leather or material supple. Remember, a few creases are normal and add character to your shoes, so don't stress too much about them!
Tips to Avoid Shoe Creasing
The tips to avoid shoe creasing are following here:
Choose the right shoe size
Wearing shoes that are too tight can cause excessive creasing. Make sure you get the correct size that provides a comfortable fit.
Use shoe trees
Inserting shoe trees into your shoes when you're not wearing them helps maintain their shape and prevents creasing. Shoe trees are available in various materials like wood or plastic.
Rotate your shoes
Avoid wearing the same pair of shoes every day. Give them a break and rotate them with other pairs. This allows the shoes to rest and recover their shape, reducing the chances of creasing.
Avoid excessive bending
Try to avoid bending your shoes excessively while walking or running. This can put unnecessary stress on the shoe's upper, leading to creasing. Walk with a natural stride and avoid activities that may strain the shoes.
Use shoe protectors
Applying a shoe protector spray or cream can help protect the shoe's material from creasing. These products create a protective layer that can minimize creasing caused by moisture or friction.
Store your shoes properly
When you're not wearing your shoes, store them in a cool and dry place. Avoid stacking them on top of each other, as this can cause creasing. Instead, use shoe racks or individual shoe boxes to keep them organized and prevent unnecessary pressure.
Remember, some creasing is inevitable with regular use, especially in areas where the foot naturally bends. However, by following these tips, you can minimize creasing and extend the lifespan of your shoes.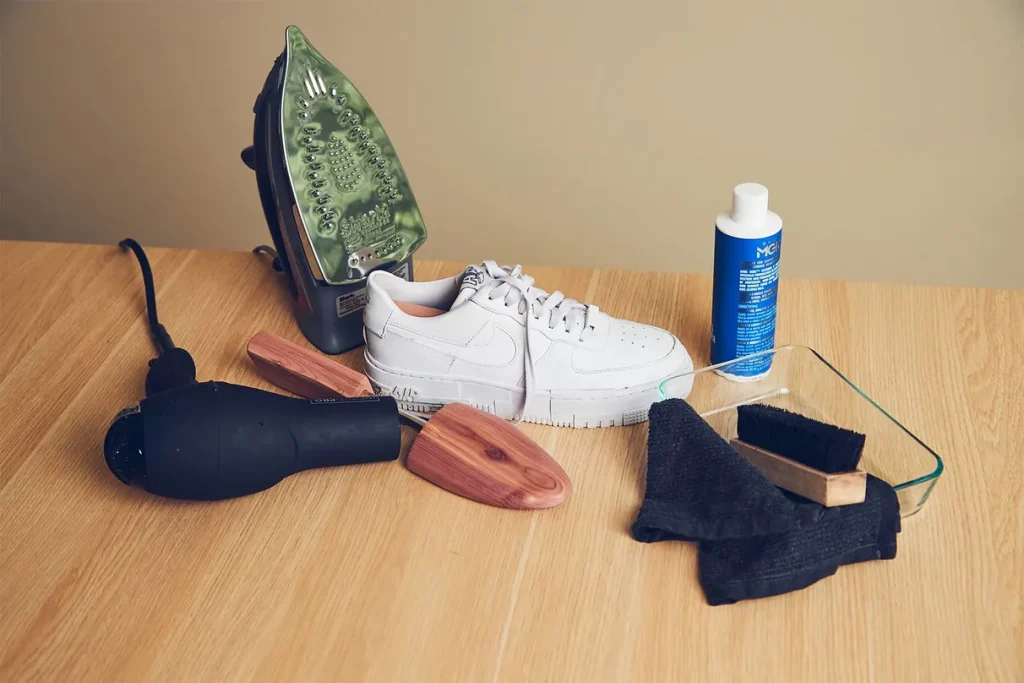 Additional Tips and Tricks
Sure! Here are some additional tips and tricks that are fully optimized and explained in easy English:
Prioritize your tasks
Make a to-do list and prioritize your tasks based on their importance and urgency. This will help you stay organized and focused on what needs to be done first.
Break tasks into smaller steps
If you have a big task, break it down into smaller, more manageable steps. This will make it easier to tackle and give you a sense of progress as you complete each step.
Use time-blocking
Allocate specific time blocks for different activities or tasks. This helps you allocate your time effectively and ensures that you have dedicated time for each task.
Minimize distractions
Identify and minimize distractions that can hinder your productivity. This could include turning off notifications on your phone, closing unnecessary tabs on your computer, or finding a quiet workspace.
Take regular breaks
Taking short breaks throughout the day can actually improve your productivity. Use these breaks to relax, stretch, or do something enjoyable to recharge your energy.
Practice the Pomodoro Technique
This technique involves working for a focused period of time (usually 25 minutes) and then taking a short break (around 5 minutes). After completing four cycles, take a longer break (around 15-30 minutes). This can help improve your focus and productivity.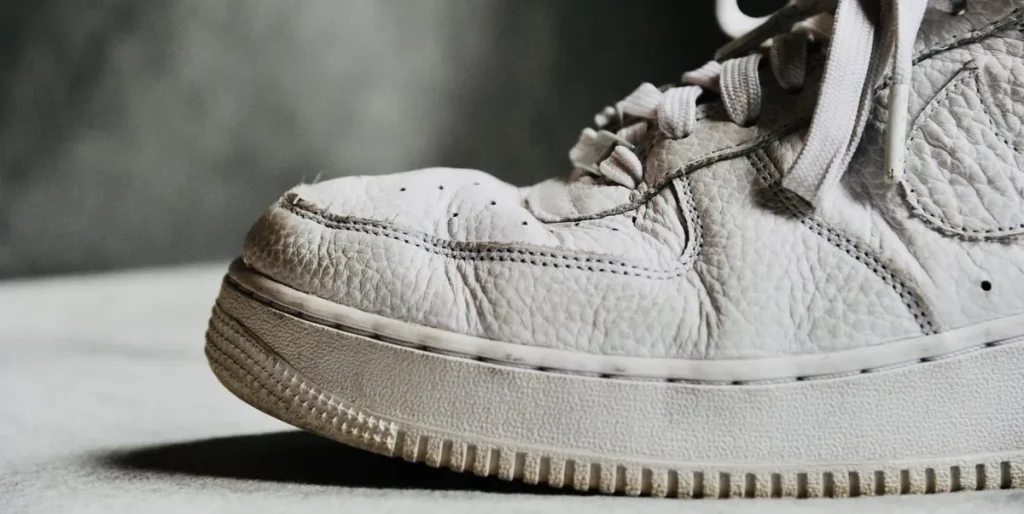 Remember, everyone's productivity methods may vary, so feel free to experiment and find what works best for you.
Conclusion
In conclusion, to avoid creasing shoes, it is important to choose the right shoe size, use shoe trees, rotate your shoes, avoid excessive bending, use shoe protectors, and store shoes properly. By following these tips, you can maintain the shape and condition of your shoes, preventing unsightly creases and prolonging their lifespan. Taking care of your footwear through proper maintenance and storage will ensure that they continue to look fresh and crease-free for a longer period of time. You already learn in detail how to avoid creasing shoes.
Frequently Asked Question