Can You Hike In Tennis Shoes? Expert Opinion
Introduction of this article
Hiking is a popular outdoor activity that involves walking on trails or in natural environments. One crucial aspect of hiking is wearing appropriate footwear to ensure comfort, safety, and enjoyment during the journey. While hiking boots are commonly recommended, many people wonder if they can hike in tennis shoes.
This article explores the feasibility of hiking in tennis shoes and provides insights into the benefits and limitations of this choice. By understanding the advantages and drawbacks, hikers can make informed decisions about their footwear. Whether you're a beginner or an experienced hiker, this article will help you determine if hiking in tennis shoes is a suitable option for your next adventure.
What Types of Shoes Are OK For Hiking?
When it comes to hiking, choosing the right footwear is essential for a comfortable and safe experience. While hiking boots are the most commonly recommended option, there are other types of shoes that are suitable for hiking as well. Here are some options to consider:
Hiking Boots
These are specifically designed for hiking and offer excellent ankle support, durability, and traction. They are ideal for rugged terrains and long hikes.
Trail Running Shoes
These shoes are lightweight, flexible, and provide good traction. They are suitable for hiking on well-maintained trails and offer a comfortable fit for those who prefer a more agile shoe.
Hiking Sandals
These are a great choice for hiking in hot weather or on water-based trails. They provide breathability, quick-drying capabilities, and protection for your feet.
Approach Shoes
These shoes are a hybrid between hiking boots and climbing shoes. They offer good grip, durability, and toe protection, making them suitable for technical hikes or scrambling.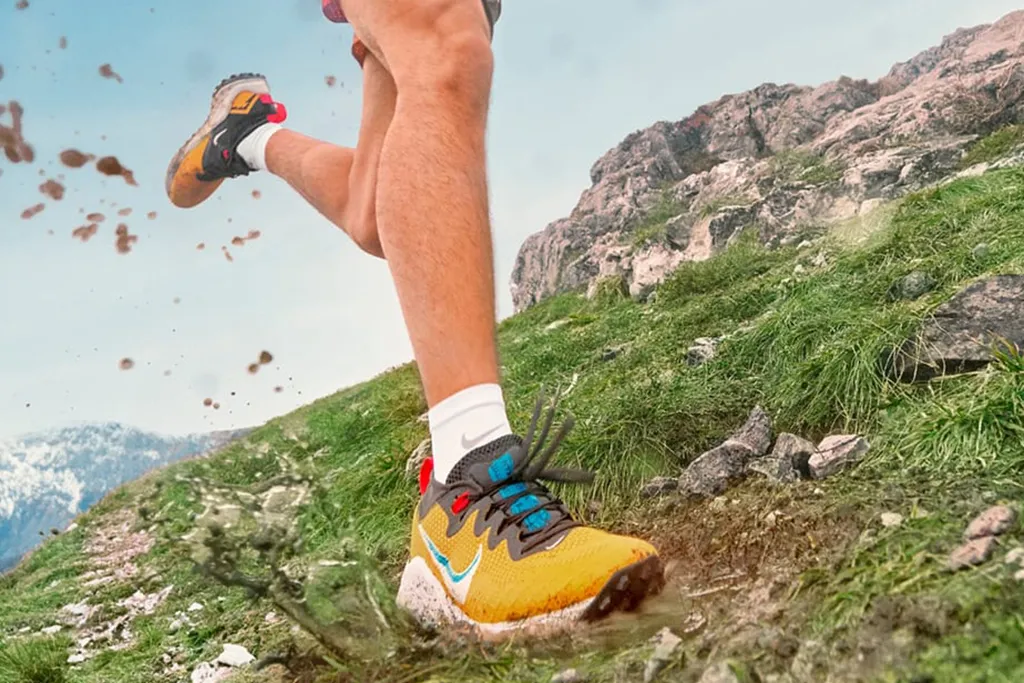 When selecting hiking shoes, consider factors such as the terrain, weather conditions, and personal preferences. It's important to try on different options and ensure a proper fit to prevent discomfort and potential foot injuries.
Read More: Best Asics Tennis Shoes
Read More: Best Tennis Shoes Under $50
Can I Wear Tennis Shoes for Hiking?
Of course! Tennis shoes can work great for hiking, especially for shorter and easier hikes. Tennis shoes are lightweight and have good traction, making them suitable for hiking on most trails. They provide cushioning and support for your feet and ankles. However, tennis shoes may not have as much durability as purpose-built hiking boots. Over longer distances and rougher terrain, tennis shoes can wear out faster. Tennis shoes won't provide as much ankle support as hiking boots. If you have ankle issues or will be hiking on uneven terrain, boots may be a better choice.
Tennis shoes won't keep your feet as dry as hiking boots. They don't have the waterproof membrane that many hiking boots have. So on wet hikes, your feet may get damp in tennis shoes. For shorter, easier hikes on flatter terrain, tennis shoes will likely work just fine. Just listen to your feet and legs, and take more breaks if needed.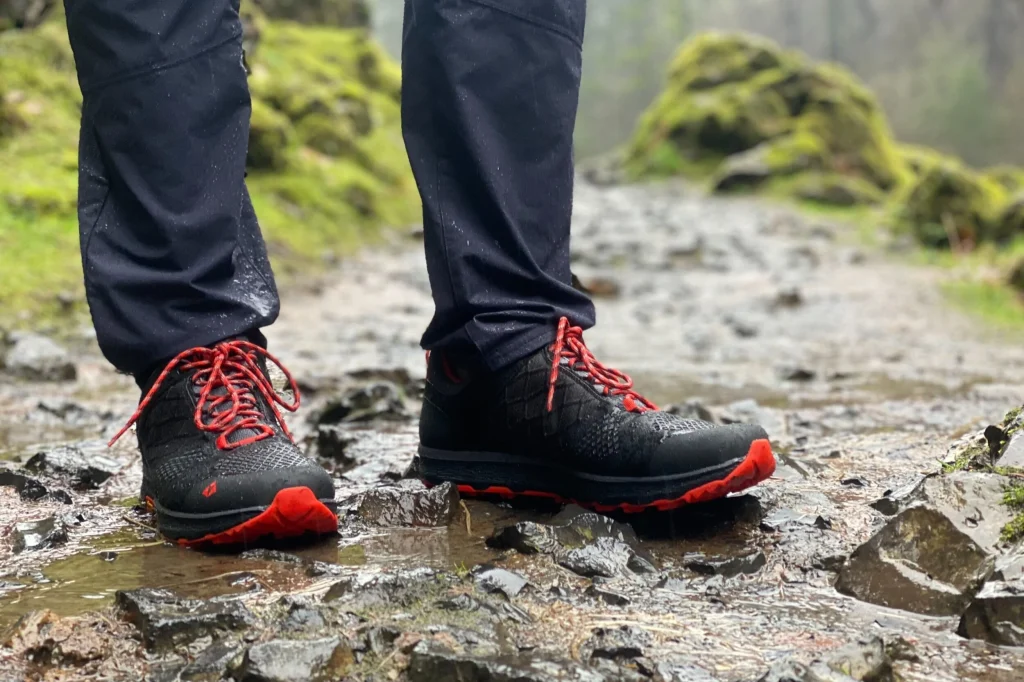 So in summary, tennis shoes can work great for easier day hikes. But for longer distances, rougher terrain, or wet conditions, purpose-built hiking boots may provide more support, durability and protection for your feet and ankles. But the most important thing is to wear what's comfortable!
Benefits of Hiking in Tennis Shoes
The benefits of hiking in tennis shoes are following here
Comfort and flexibility
Tennis shoes are designed to provide comfort and flexibility, allowing for natural movement of the feet.
Lightweight and breathable
Tennis shoes are usually lightweight and made with breathable materials, keeping your feet cool and reducing fatigue.
Versatility for different terrains
Tennis shoes can handle various terrains, including well-maintained trails and moderate hiking paths.
Cost-effective option
Tennis shoes are often more affordable compared to specialized hiking footwear.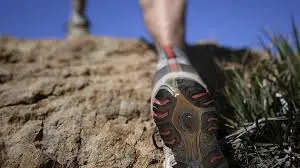 Tips for Hiking in Tennis Shoes
To make the most of hiking in tennis shoes, it is recommended to choose a suitable pair that offers good traction, cushioning, and arch support. Some tips i will tell you:
Choose the right pair of tennis shoes
Look for tennis shoes with good traction, cushioning, and arch support suitable for hiking.
Break-in period
Wear your tennis shoes for shorter walks or hikes before embarking on longer or more challenging trails to allow them to mold to your feet and prevent blisters.
Use appropriate socks
Wear moisture-wicking socks to keep your feet dry and reduce the risk of blisters.
Maintain proper foot hygiene
Keep your feet clean and dry during the hike to prevent discomfort and potential foot problems.
Be cautious and adjust hiking style
Take extra care when hiking in tennis shoes, especially on uneven or slippery surfaces. Adjust your pace and foot placement to maintain stability.
Related To: How To Dry Wet Tennis Shoes
Conclusion
In conclusion, hiking in tennis shoes can be a viable option for many hikers. The benefits of using tennis shoes include comfort, flexibility, lightweight design, breathability, versatility, and cost-effectiveness. However, there are important considerations to keep in mind. Factors such as terrain, difficulty level, weather conditions, support, stability, durability, and protection should be taken into account before deciding to hike in tennis shoes.
Frequently Asked Question